Big Ten won't be playing FCS teams
They're not stopping because it doesn't look good, they're stopping because it doesn't help them in the new playoff system.
They think they can fool us but we read through their lies.
Your John Hancock for a lottery ticket
The odds of any player that signed their name on the dotted line today going on to play in the NFL are significantly better than the odds of you winning the lottery.  
215 of these kids will make an NFL roster and 310 of them will be invited to the combine; so there is a chance.
There is a chance that many of them will go on to make real money playing football BUT (and there's always a but) it's guaranteed that the institutions that present them this opportunity will make money off of them.
Ole Miss won the day but the NCAA and the system win every day, I guess the kids win some too?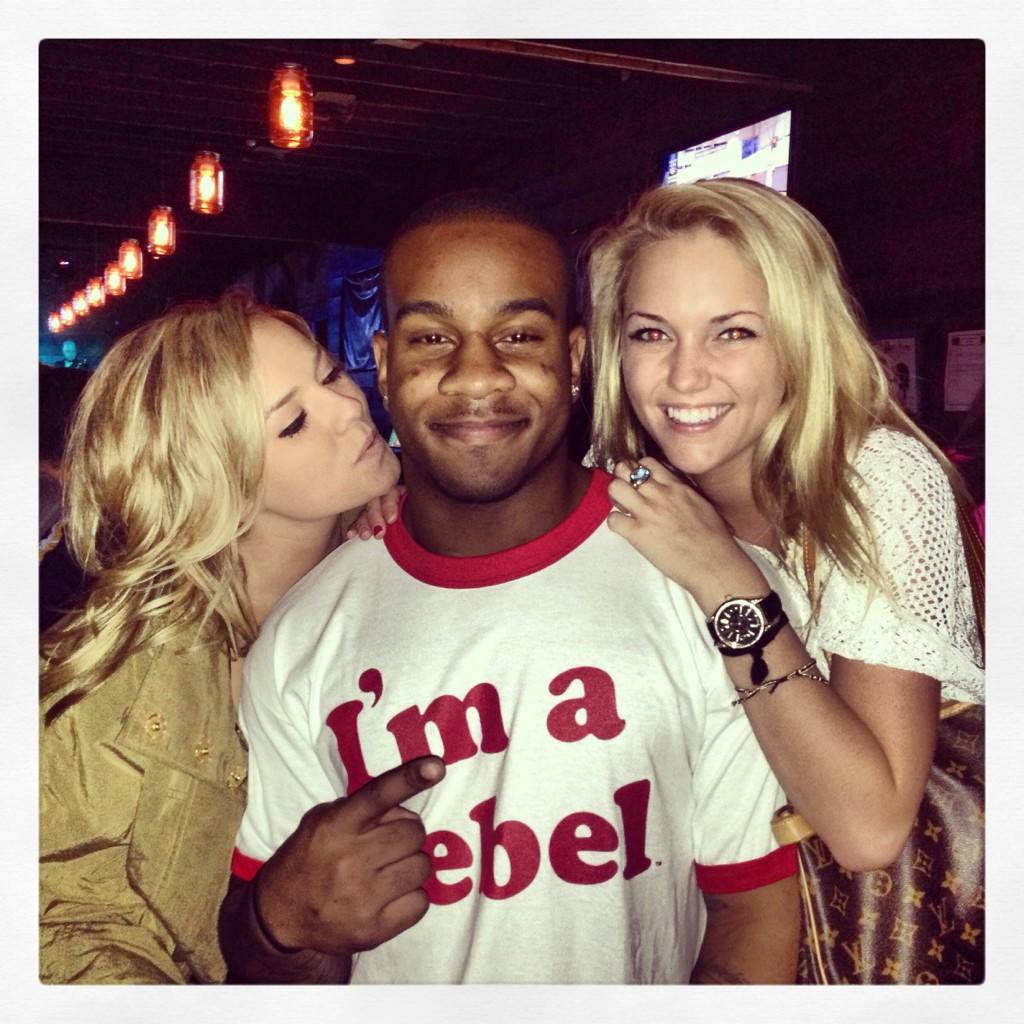 Share
Rockets fans, rest easy. (Maybe)
COMMENTARY
Taking a spin on point guard wheel
Rockets most active participants
By John Hollinger | ESPN.com
At the center of it all are the Rockets, who have divested themselves of two quality point guards (Dragic and Lowry), may be reuniting with a third (Brooks), and have an offer sheet out to a fourth (Lin). It's a bit odd that they let Dragic walk when his four-year, $30 million deal with Phoenix seems completely reasonable for a youngish, productive starter who engineered some of the Rockets' best basketball last season; that they are offering Lin the same money speaks volumes about how they value each of them.
It's less odd to see Lowry walk, if only because of how much he clashed with coach Kevin McHale, but on pure talent this unquestionably is a major setback for Houston. To offset it, they effectively bet that even with Lowry, the Raptors will screw things up enough to miss out on the playoffs at least once in the next half-decade, and perhaps will screw them up royally enough to end up in the top five.
Houston did this thanks to a clever piece of "reverse lottery protection" — Houston rolls the pick over to the next year if it isn't in the lottery. (Toronto gets a bit of protection on the high side as well; top-3 next year, top-2 the next two years, and top-1 the two years after that, according to the Houston Chronicle).
Nonetheless, they seem to be rapidly dismantling their not-quite-an-8-seed roster of seasons yore. Dragic and Lowry are gone, and Courtney Lee's qualifying offer was revoked. At the same time, Houston is set to give Omer Asik a generous offer sheet and perhaps do the same with Lin.
The ultimate goal here still seems to be a rental of Dwight Howard, but with a Plan B of having assets to obtain another superstar and a mix of short-term thinking mixed in; the Rockets seem uninterested in anything that will tie up their cap space too long if it's not for a star player, and want as many assets as possible to help a potential trade partner rebuild. But at the same time, they would like a rim protector and a dynamic point guard.
Perhaps they thought Dragic just wasn't the guy, but the Rockets have also kept for themselves a ton of flexibility. Even after bowling over Asik and potentially Lin with big offers, they'll still be several million dollars under the salary cap, which affords the ability to take a bad contract or two off the Magic's hands while also relieving them of Howard. They can also instantly blast another $9.4 million hole in their cap by amnestying Luis Scola.
And of course, Houston now has trade assets aplenty — six No. 1 picks from the past three seasons, all of whom are on rookie contracts, plus the guaranteed lottery pick from Toronto, plus a future first from Dallas, plus four non-guaranteed contracts and a fifth (Shaun Livingston) that only has $1 million in salary protection, plus a huge expiring deal (Kevin Martin's $12.4 million) to use as cap ballast.
This can work for Howard, but it can just as easily work at the trade deadline for some other unnamed star, or for next summer when the Rockets will have even more cap space. But at some point, it does need to work.
What the Rockets have essentially done is build a house on spec; they're hoping like hell somebody buys it and maybe somebody will, but they didn't have a contract when they put the shovel in the ground. Right now they're probably the league's most alluring trade partner, and you have to think that at some point somebody will spring a star loose in return for the Rockets' assets.
For now, call them Team Tom Petty. The waiting will be the hardest part.

See Post #Basketball #Daryl Morey #Free Agency #Houston Rockets #John Hollinger #NBA #Jeremy Lin #Dwight Howard

Share
Out of the Loop Podcast 7/5
This week on Out of the Loop, we discuss: 
The Rhetoric around the Heat's championship
NBA Free Agency, and the Houston Rockets
The New College Football playoff system
Share
Hello Brooklyn
The Nets open the Barclays Center September 28 with a series of concerts by Nets' part-owner Jay-Z. Barclays is paying $200 million over 20 years for naming rights, which is the richest arena rights deal in the U.S. The 18,000 seat arena (19,000 for concerts) will include 100 luxury suites, including 11 priced at $550,000 annually. The $1 billion building will hold 225 events annually including basketball, boxing, the circus, concerts, hockey and more. The Nets will keep all of the building's revenues, unlike at their past arenas.
With a new hometown, arena and roster, the Nets are ready for the big-time. 
-Fanalytical-
2 notes
See Post #Brooklyn Nets #Forbes #Deron Williams #Joe Johnson #Dwight Howard #Jay-Z

Share
OOTLoop Salute July 1, 2012
This week we salute Sloane Stephens in the midst of wimbledon.  She's the youngest teenager ranked in the WTA 100, daughter of a collegiate All American (swimmer) and former NFL Player.  Sloane has been making her mark recently and is on the rise.  We wish you well as you serve and volley and obviously many happy returns.
2 notes
See Post #Sloane Stephens #WTA #Tennis #Wimbledon

Share
Ups and Downs, In or Out
Talk about a kid who struggles with his confidence or didn't like being put on the box.
From NBA TV:
Perry Jones III
averages 21 points and 12 boards in games with a made 3 (let him float), he averages 12 points and 6 boards in games without a 3 (put him on the box).
Is it confidence or positioning?
-Fanalytical-

See Post #Perry Jones III #PJIII #Baylor #NBA #NBA Draft #Basketball

Share